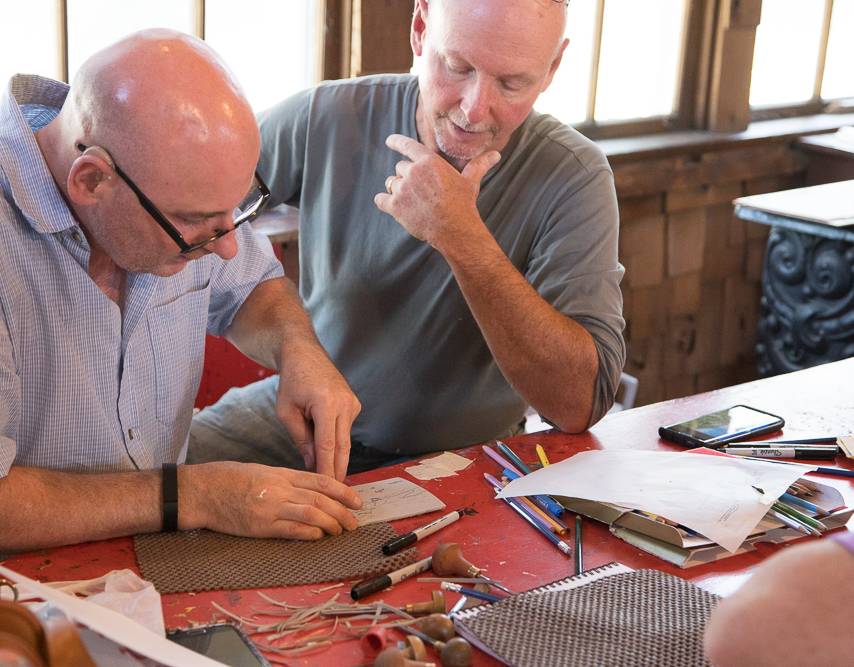 Classes and Workshops
From total beginners with no artistic background, to accomplished creatives hoping to tap into something new, I've brought lino printmaking classes to students both young and not so young. FUN and ACCESSIBILITY are the key aspects of classes that students enjoy.
As well as explaining the basics principles of what Lino printmaking is all about, I provide clear step-by-step procedures and hands-on practice through personal and group projects. I teach the fundamental tips of how to properly prepare, avoid common mistakes, and a free thinking approach to being inventive and creative in your work through tools and paper use. I share over 30 years of commitment to this art form - so there are lots to learn and enjoy in these classes.
Throughout these classes I tailor guidance towards what my students are comfortable with, while gently encouraging them forward with an abundance of patience (this was a key attribute of my own training).
As well as providing many tips and tricks I've learned over 30 years, these classes have been noted for the therapeutic qualities that lino cutting practice is known for.

Contact me directly. I'd be happy to discuss any ideas, thoughts or wishes you have for workshops or classes, in groups or individually.

Email: linolennyprints@gmail.com