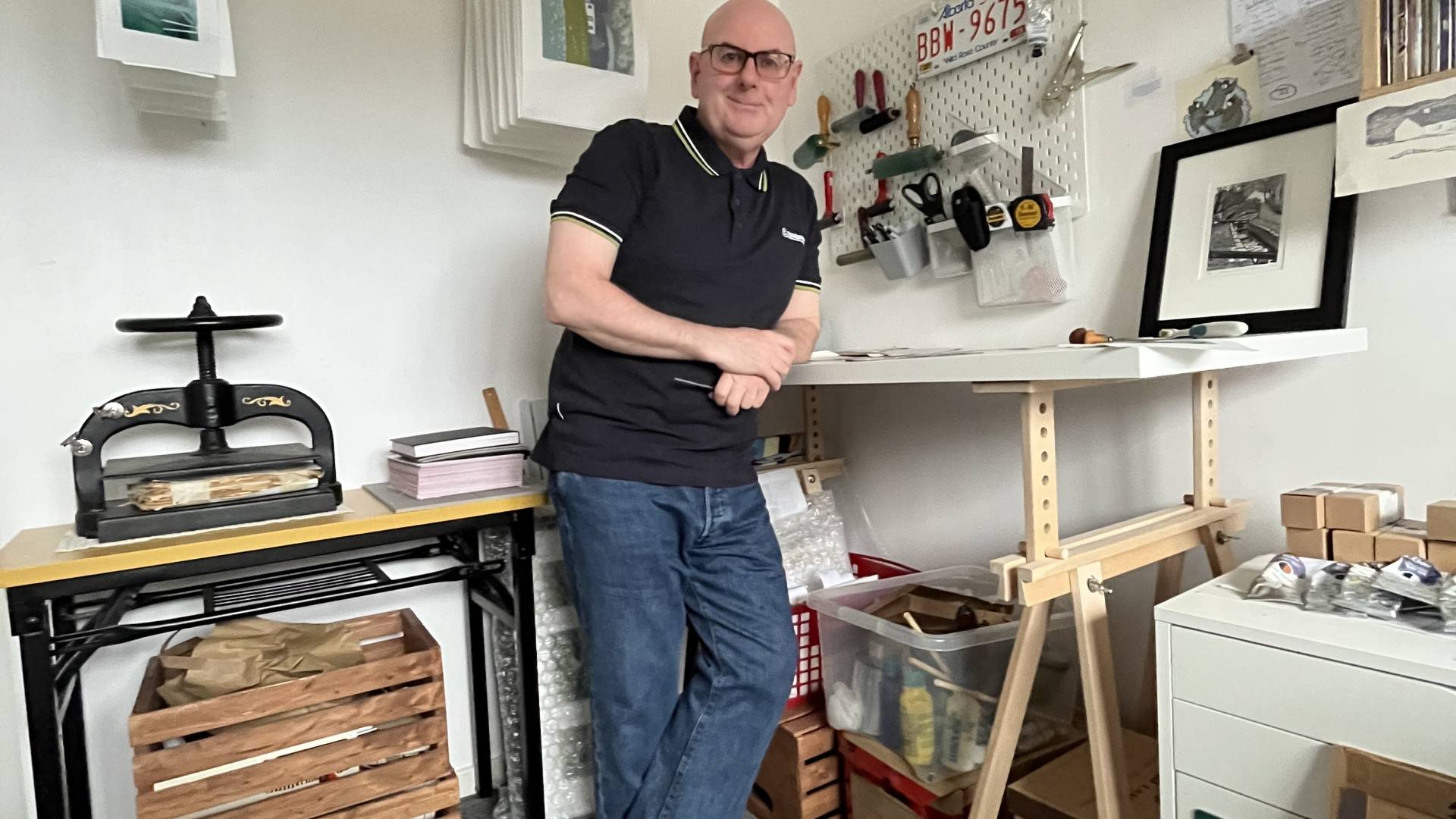 Original Prints
Lino Lenny Prints are original, hand-made and limited edition lino prints.
All prints are hand-crafted using professional quality inks and fine printmaking papers from many suppliers in the UK and further afield.
I've been creating lino prints for over 30 years and never stopped learning new ways to manage old challenges.
Since the beginning, my printmaking subjects have ranged from indigenous influences, folk tales and well known stories, still life and abstract, trees and landscapes, animals and nature. Today my focus is on Scotland - where I've returned to after living in Alberta, Canada for 17 years. The Scottish culture and Scottish living (people, places, architecture/history) have become a bit of a rebirth after those years away. I have to say ...it IS good to be back!
Since starting my practice, artwork has found its way through galleries, exhibitions, social media and private sales, to new homes across Europe, Scandinavia, North America, Australia and New Zealand. There's no finer reward than knowing my work is appreciated and cared for elsewhere. So thank you.
Take a look at some of the work available in the Gallery or click here to find out about classes and workshops.