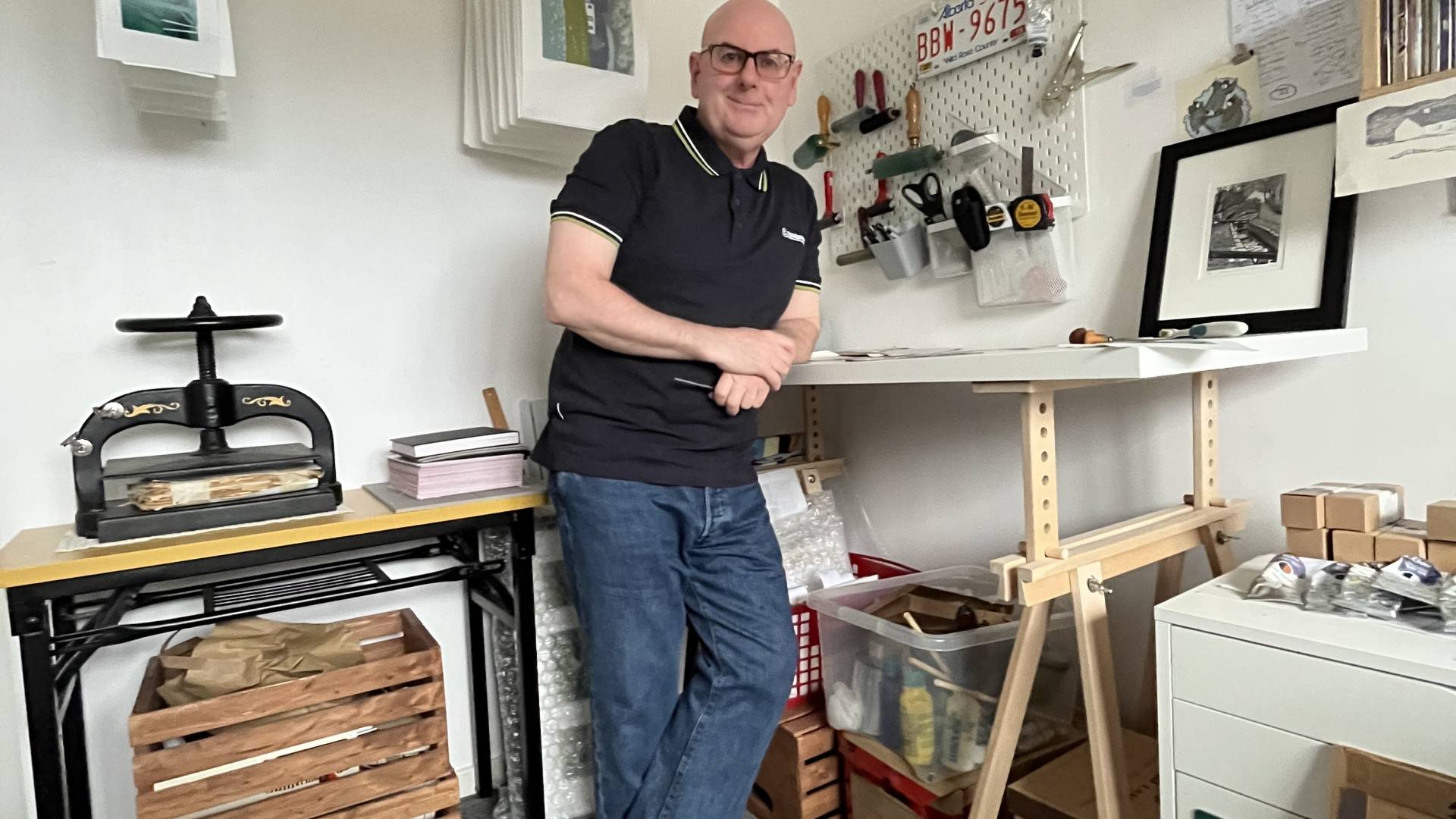 Making Original Prints
Lino Lenny Prints are original, hand made and limited edition lino prints.
The process of creating limited edition lino-cut prints ensures this art form can only be made in small quantities (editions). A step-by-step process page that illustrates the lino reduction method will be added to this website to better explain how it's done.

All prints are hand-crafted using professional quality inks and fine papers from many suppliers in the UK and further afield.
I've been happily creating lino prints for over 30 years, and since then my work has found its way through galleries, exhibitions, social media and private sales to new homes across Europe, Scandinavia, North America, Australia and New Zealand.